Past and Present
Our manufacturing tradition dates back to the year 1883. Ever since, high quality TONER® cutlery and tableware have been appreciated by generations of customers in Europe.
Both production and management are based in Moravská Třebová - a charming town on the border of Bohemia and Moravia regions of the Czech Republic.
---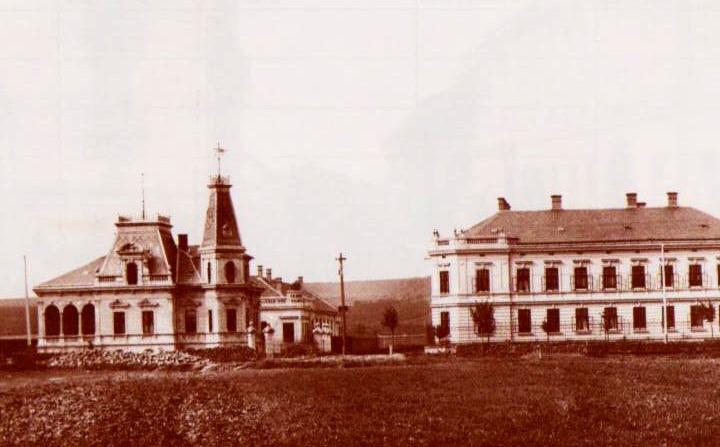 According to the historical archives of the Habsburg Empire, the production commenced in 1883 when Franz Josef Bibus (11.9.1860 – 12.9.1944) opened a modest silverware workshop in Moravská Třebová. By 1892 there is already a wide range of silverware – candelabras, watch chains, powder boxes, decorative pins, caskets, jewel cases, cigarette cases and lighters, and also first production of cutlery and tableware. The client base grows and in 1896 Franz Bibus is already a well-established firm selling popular silver mocca sets, tea sets, liquor cup sets or compote bowls. In 1913 a new product range is introduced using alpaca silver-plating and galvanized plating production methods and a year later the firm has almost 200 employees. In 1917 Franz´s son Carl Alois Franz Bibus becomes the co-owner and their family company is named Franz Bibus & Sohn. During 1920's Franz Bibus & Sohn enjoys a rapid growth, becomes a renown competitor in foreign markets and is marked as the biggest producer of silver and alpaca goods in the newly formed Czechoslovakia.
With the outbreak of World War II., Franz Bibus must close down and sell the business and the manufacturing premises are used by Metalbau GmbH. In 1945 when national authorities order that all workshops in the region be merged, local Czech and German craftsmen restore silver works and introduce stainless steel production. The renewed business in Moravská Třebová is then nationalized and merged with national company Sandrik and from 1958 operates as 05-branch of n.p. Sandrik Dolné Hámre.
---
In 1960's Ing. Rudolf Foret is promoted as the new managing director, new products are launched (moka spoons, rectangular trays etc.) and the Foret led enterprise participates in EXPO´67 competition in Montreal, winning a gold CID-label for the cutlery design # 111 and other 'high quality product' awards.
---
In 1968 the Sandrik national enterprise branch in Moravská Třebová applies to state authorities to become a self-governing enterprise, so it can make independent investment decisions – especially relating to reconstruction of production halls that had been in very poor condition since 1950's. Everyone is pleased when the government eventually orders that an independent national company be established by the end of 1968. Employees are asked to put forth proposals for the new enterprise name and all-employee voting decides for TONER - abbreviating "továrna nerezu" ("stainless steel manufacture"). The winning name authors were Josef Kotlán (press-works inspector), Ludvík Malík (sales deputy) and Miroslav Chytil (supervising technician). From 1.1.1969 the self-governed national enterprise Toner Moravská Třebová operates independently and uses its own trademark: three linden-tree leaves in a circle.
---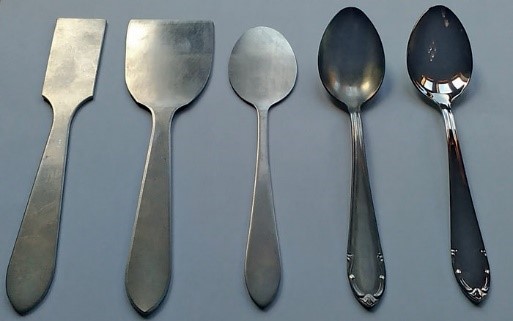 However, by 1.1.1973 the state autorities order that n.p. Toner Moravská Třebová is merged and re-named again, now as a branch of the national enterprise Rostex with headquarters in Vyškov subordinated to Prago-Union directorate that controlled all engineering facilities producing consumer goods in Czechoslovakia.
---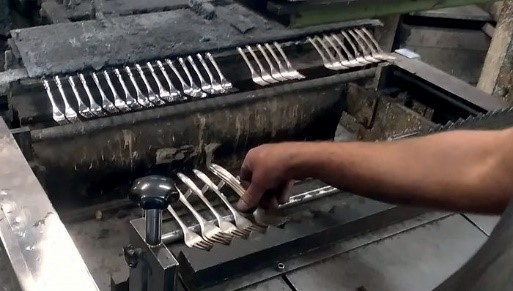 The post-communist era enables privatization of the Moravská Třebová enterprise, which returns to the favoured company name "Toner" chosen by its employees in 1968. During 1990's cutlery and tableware production capacity is broadened and quality increased. In mid-2019 Toner s.r.o. becomes a 100% subsidiary of Abner a.s. with whom it now closely cooperates in some aspects of stainless steel production.
---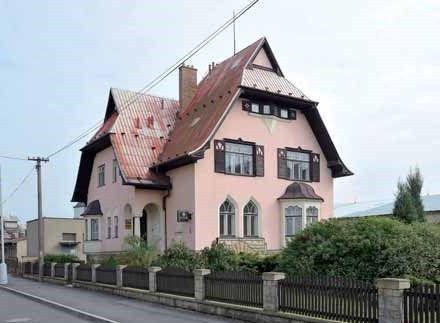 Athough competition is growing, Toner has kept its place among the few companies in Europe who still maintain the tradition of local manufacture of cutlery and tableware. Long-term experience and innovation drive of members of our tool workshop and manufacture management allow us to arrange for design planning and technological procedure development, so that each production is tailored to our client´s request. Some of our clients wish to place their company name and/or logo image on cutlery and tableware, applied in selected colours by our laser marking & engraving machine. Decorative gold plating and procedures of fitting wooden, porcelain and stag antler handles are all done in hand with special care by our experienced craftsmen. To ensure the highest quality TONER® cutlery or tableware, each item is manually processed and thoroughly checked, before we are satisfied that you can place it on your set table. Cutlery designs manufactured in Moravská Třebová were proudly used by our great-grandmothers in the Habsburg Empire era and since then new generations have grown with our TONER® brand – naturally starting with our popular children's cutlery.